Healthy, Clear Nails Made Simple
The Erchonia® Lunula Laser® is a revolutionary low-level laser therapy bringing new hope to people suffering from onychomycosis.  Safe and effective, Lunula Laser is the first and only non-thermal laser to receive FDA 510(k) Market Clearance for new clear nail growth.  The Lunula Laser® poses no known risk or harmful side effects of oral anti-fungal medications and is painless, unlike other laser therapies.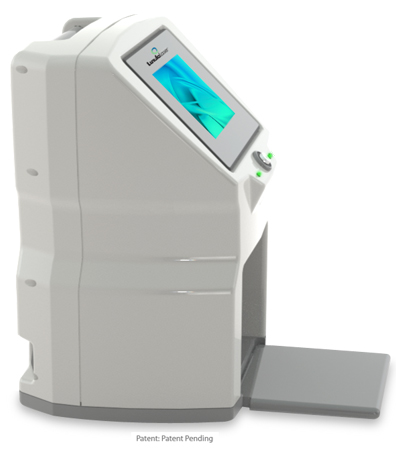 The Erchonia Lunula Laser, uses low-level laser light to target onychomycosis and requires very little time or set-up for physicians or their staff.  It's the only system you can turn on and walk away – the device already has a pre-set protocol.  In fact, as little as (4) 12-minute sessions are needed to treat the affected area.
The Lunula Laser® Advantage:
No pain, no downtime and no risk
Avg. 5.18 mm of clear nail growth at 6 months
No dangerous smoke plumes
Unattended procedure
In Clinical Trials 89% of patients respond
Made in the USA
SPECIFICATION
Configuration: 2 Line Generated Class 2 Laser Diode Modules
Wavelength: 635nm & 405nm
Modulation: Constant Wave (CW)
Display: Full Color TFT Touch Screen Control Center
Power Source: 100-240VAC 50-60Hz
Chassis: Powder Coated Aircraft Aluminum
Treatment Area:  304 Stainless Steel for Anti-Microbial Properties
Housing: Injection Molded Process with Non-Allergen Material/Plastic
Weight: 23lbs. (10.43kg)
Accessories: 2-Keys, Power Cord & Laser Safety Glasses
Complaint to: ISO 13485 Medical Device Quality, IEC 60825-1 Laser Safety, IEC 60601-1-2 EMC, IEC 60601-1 MEE Safety, CE Mark, CB Cert, CMDCAS
Laser Class 2 / Device Class II (USA); 2a(EU)